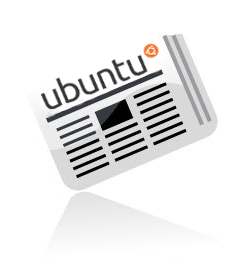 Welcome to the Ubuntu Weekly Newsletter. This is Issue #224 for the week of July 11 – 17, 2011, and the full version is available here.
In this issue we cover:
Run Ocelot, Run! (Unity Report for 13 July)
Ubuntu 11.10 Development update
Ubuntu Developer Summit Sponsorship Now Open
Ubuntu Developer Week: Summary Day 1-4 – Outlook Day 2-5
Ubuntu Stats
Ubuntu Colombia en la Campus Party 2011
Better control of your bug mail
In Response – Ubuntu Slogan
NGO Team Plans for Oneiric
Ubuntu Orange is #dd4814
Ubuntu Cloud Days, 10 days to go
12.1-inch netbook runs Ubuntu on dual-core Atom
Ubuntu 11.10 Oneiric Ocelot Alpha 2 Review, Screenshots, Download Links
Gwibber Gets Revamped For Ubuntu 11.10: Faster, Lighter, Prettier
Featured Podcasts
Weekly Ubuntu Development Team Meetings
Upcoming Meetings and Events
Updates and Security for 8.04, 10.04, 10.10 and 11.04
And much more!
The issue of The Ubuntu Weekly Newsletter is brought to you by:
Elizabeth Krumbach
Philip Ballew
Neil Oosthuizen
Penelope Stowe
Alex Lourie
Jens Leineweber
And many others
If you have a story idea for the Weekly Newsletter, join the Ubuntu News Team mailing list and submit it. Ideas can also be added to the wiki!

Except where otherwise noted, content in this issue is licensed under a Creative Commons Attribution 3.0 License BY SA Creative Commons License