We have two heroes of Free Culture who will have their pieces of art released on the Ubuntu 10.04 LTS CDs. Without further ado let me present you the two winners of this cycle's Ubuntu Free Culture Showcase and what they have to say about themselves, their work and Ubuntu:
Audio: Colin Ross – Frustration Blues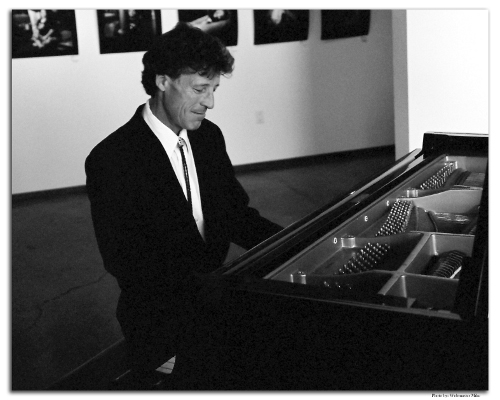 Colin Ross
I've been playing music since my dad started training me in classical piano at 5, and I've been making a living playing music-sometimes just barely-since I was a teenager. These days I play original jazz, blues, and new age music, as well as a lot of classic jazz and blues: standards and a lot of early folk and American roots music (the kind of stuff, like Robert Johnson's, that is part of the public domain every way except legally). I live in Reno, Nevada and tour regularly in the Northwest and the northern Rockies. I'm also increasingly involved in palliative care-using music to touch, comfort and entertain people who are dealing with pain, cognitive problems, and other challenges.
I've recorded 5 albums, including two with my band. Frustration Blues is from Refried Boogie, an album of original piano blues that I recorded in my home studio on my vintage Steinway in 2005. I'm really excited to have my work go out to so many people. Once I realized what the web is for, from an independent musician's
perspecitive-finding new listeners and serving as an interactive business card to help book more and better gigs, rather than selling music to the masses-it's really helped me move to a new phase of my career, where I get to play the kinds of music *I* want to play, and earn an audience based on that (rather trying to fit into a "lounge act" mold or the like).
My son is the Ubuntu user and he put me up to this. But one thing I like about the Ubuntu philosophy is the same thing I like about the Internet, that it gives people the freedom to do what they want to do rather than what other people think they should be doing.
Video: Andrew Higginson – Ubuntu Is Humanity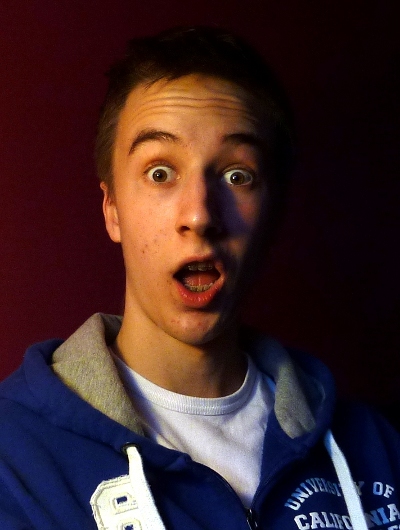 Andrew Higginson
Andrew lives in England and from a very young age was drawn to Ubuntu by a stroke of luck. Although he is only 16, he has been using Ubuntu and Free Software for 4 years, thanks to taking a risk and moving away from proprietary software – he has not looked back since. Andrew appreciates Free Software because it allows him to do great things with very little. This donation of time and energy in the form of Free Software is something that Andrew tries to pay back, whether it is through producing artwork and media, or through the small bit of Python coding here and there. Although Andrew is currently busy with GCSEs, however between exams he likes to (occasionally) write on his blog and move from project to project, helping wherever he can.
About the entry:
"I always try to contribute to the Ubuntu Free Culture Showcase and not being any form of director or cinematographer myself, I try to experiment with new techniques, rather than going for 'mouth-watering composition' or 'emotional yet dramatic lighting' (since I don't know how to do these things!). This year I was inspired by a few videos I saw and I decided to create a video that had a simple message and used simple techniques. Well it looks like it turned out okay and so I hope you enjoy it!"
Thanks a lot to the jury and everybody who participated. You all ROCK!
[Discuss the 10.04 Free Culture Showcase Winners on the Forum]
Originally posted by Daniel Holbach here on March 26th, 2010 at 2:24 pm