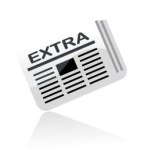 The Ubuntu Weekly Newsletter, Issue 100 for the weeks July 13th – July 19th, 2008 is now available. In this issue we cover: UWN history, UWN Past & Present Staff Podcast, Mark Shuttleworth podcast, Comments from Past & Present Editors, Joining the UWN staff, New Ubuntu QA team, Call for nominations for Tech Board, Alpha 3 soft freeze, Next UDS, Peru LoCo gives Ubuntu presentation at San Marcos University, Ubuntu Ireland gets local press coverage, Ubuntu Nicaragua Continues with TV shows, New Leader for Ubuntu France, Ubuntu-UK podcast #10, and much, much more!
In this Issue:
Ubuntu Weekly Newsletter History
UWN Past & Present Editors Podcast
Mark Shuttleworth podcast
Joining the UWN staff
New Ubuntu QA team
Call for nominations for Tech Board
Alpha 3 soft freeze
Next Ubuntu UDS
Ubuntu stats
LoCo news
Ubuntu Forums news
In the Press & Blogosphere
Ubuntu-UK podcast #10
UWN podcast transcriptions
Upcoming Meetings & Events
Updates & Security
This is a special Ubuntu Weekly Newsletter.
For our 100th edition, we cover the history of the UWN, a look back at previous UWNs, and discuss what the UWN has meant for people who have worked on it. Former and current staffers of UWN joined in for a podcast to discuss their experiences of contributing to the UWN and the impact of the UWN on the community. Mark Shuttleworth also provides his views on the Ubuntu Weekly Newsletter.
Links to the UWN Editors Podcast:
Links to Mark discussing the UWN:
If you have a story idea for the Weekly News, join the Ubuntu News Team mailing list and submit it. Ideas can also be added to the wiki!