The Developer Summit is rolling along on it's second day and much fun has been had. Here are some pictures of the enjoyment: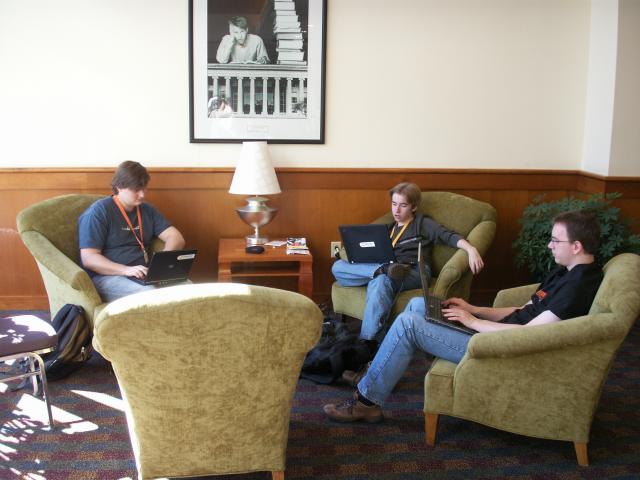 Kristian Lyngstol, Robert Carr and Vincent Untz in the hallway at UDS Boston.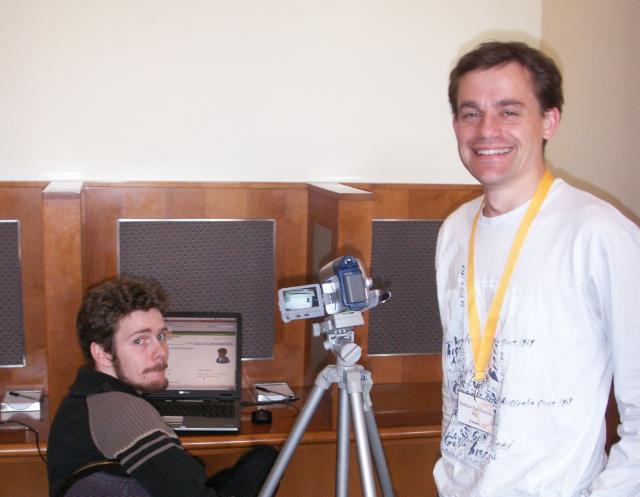 Matthew Paul Thomas tests the usability of Launchpad with Andreas Nilsson in his portable lab.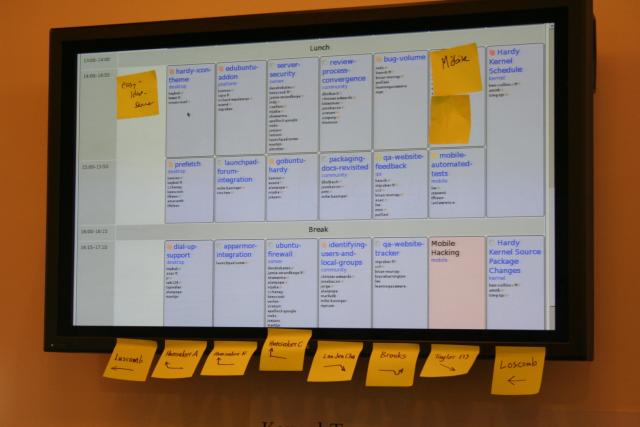 TV with the monday's schedule of UDS Boston 2007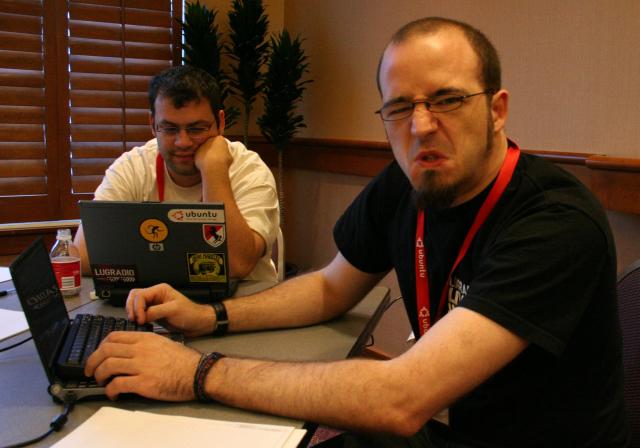 Jono explores his inner rock demon at UDS Boston 2007.
If you have any images of the event, throw them up on Flickr tagged with UDS.