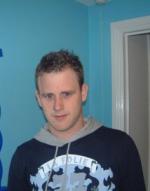 Corey Burger is back with another bundle of the latest from the Ubuntu community in issue 15 of Ubuntu Weekly News!
This week, Scott James Remnant – the man behind the fabulous Upstart – is the star of the newsletter but there's more to it than that!
Scott James Remnant as guest presenter on LugRadio.
The man Remnant blogs his desires for the Ubuntu after Edgy.
Review of the recent

LTSP

hackfest.
New apps in Ubuntu 6.10 (Edgy).
Plus a fair old bit more!
You can help out with the next issue by joining the Ubuntu Marketing Team.